The Need
"The greatest need for the kids in orphanages in Korea is not material stuff like food, clothes, shelter, or even education. The greatest need is for someone to love them and be with them as they grow up. The most important people for the kids are their dorm mothers. Dorm mothers are paid social workers in the home who pretty much raise them, usually 10 - 13 kids per dorm mother. Sadly though, the job can be so high in stress that many dorm mothers will quit after a year or two. That means the kids' "parents" change often.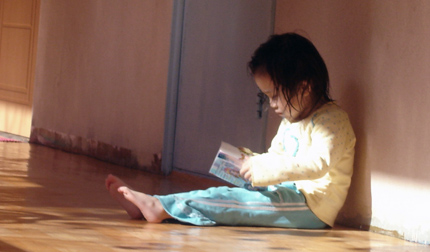 "This only adds to the spirit of rejection they already have from not being able to live with their own family. Only about 5%, or less, of the kids in the children's homes are true orphans. Nearly all the kids in orphanages have parents or relatives who are alive... but because of poverty, divorce, rejection, abuse, alcoholism, drug use, mental illness, physical illness, imprisonment, and other reasons, the kids are unable to live with their families. This can cause an "Orphan Spirit" in the kids that breeds insecurity and distrust of others. And when so many volunteers and workers come and go in their lives, it becomes hard for the kids to trust and open up to anyone. By having volunteers serve for a commitment of at least 6 months or longer, volunteers are able to help give the children consistent attention and eventually earn their trust. The longer the volunteer can commit to the children, the more the children will open up to the volunteer and be receptive to the volunteer's love, and in turn Christ's love."
John-Michael Becker - JM President
For I am the Lord, your God, who takes hold of your right hand and says to you, Do not fear; I will help you.
Isaiah 41:13
Then he said to them, "Whoever welcomes this little child in my name welcomes me; and whoever welcomes me welcomes the one who sent me. For he who is least among you all - he is the greatest."
Luke 9:48

Most of Korea's orphanages were started in the aftermath of the Korean War 50 years ago to cope with the large number of abandoned and orphaned street children.
Today however over 95% of the children in Korea's orphanages are not true orphans, and thus the institutions were renamed 'Children's Homes.'
The reasons for institutionalizing children are many and varied (abuse, poverty, divorce, etc.) however all of the children are afflicted with lasting abandonment scars.
The children are subject to social prejudice at schools and later on in the job market.
The children do not receive the long term, consistent, caregiver-presence that is essential for proper emotional development.
The most consistent presence in their lives are the children's home directors. However these figures are not primary caregivers and have little personal impact on the children's development.